Expert Landscaping Services in India
Elevate your outdoor space with Four Leaf landscape's expert landscaping services. We blend aesthetic elegance with functional designs to create stunning, sustainable landscapes that resonate with the Indian climate and culture. Trust us to transform your vision into a breathtaking reality.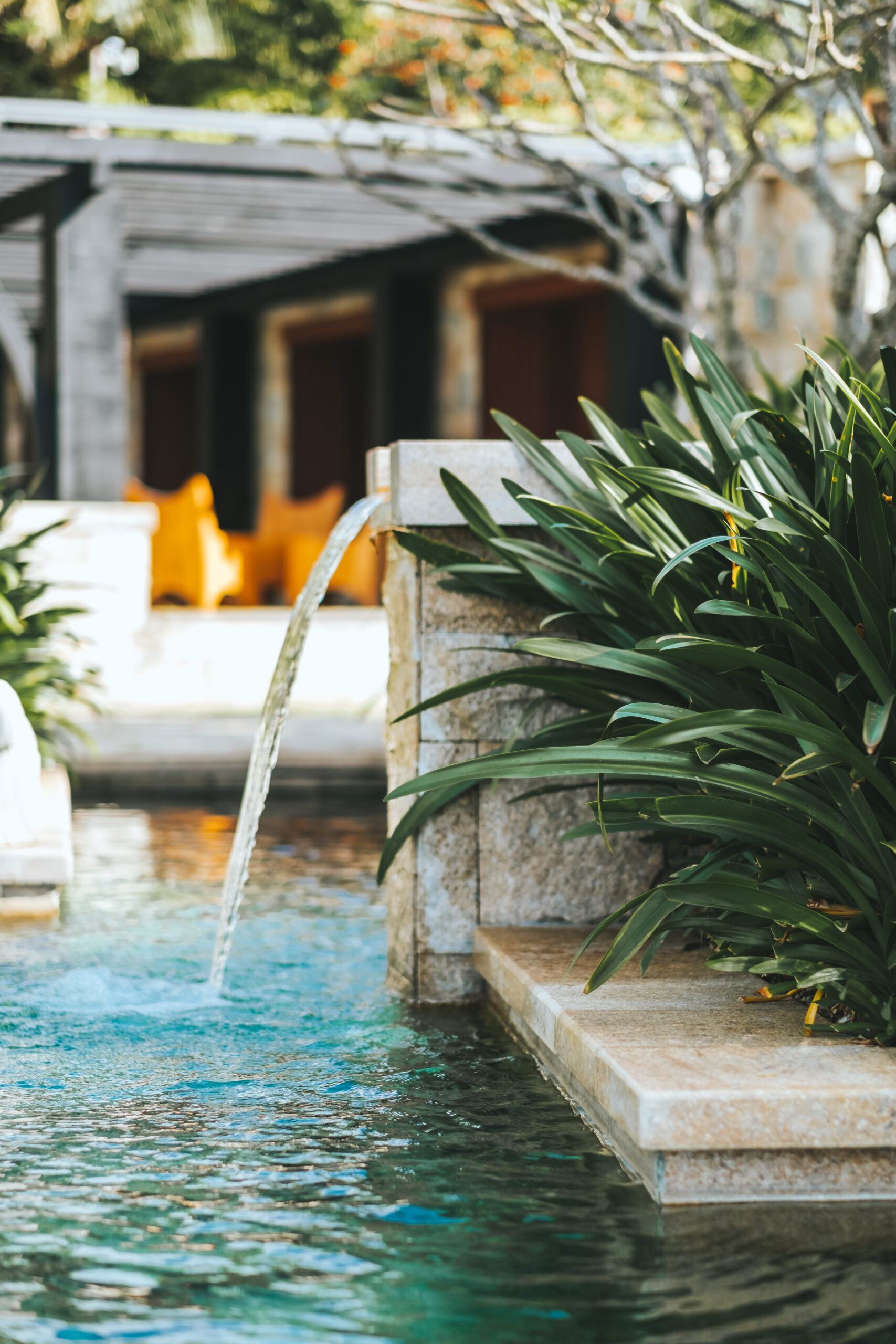 Welcome to Four Leaf Landscape — Your Premier Destination for Landscaping Services in India
At Four Leaf Landscape and Civiltech Pvt Ltd, established in 2013, we pride ourselves on being one of the fastest-growing landscaping companies in India, with a diverse project portfolio across the nation. Founded by the visionary Mr. Dheeraj Godara, our mission is to deliver comprehensive Hardscape and Softscape services seamlessly. In 2015, our dedication to superior organization and scalability transformed us into a private limited company.
Our headquarters in Vasant Kunj, New Delhi, coordinates with strategic partners throughout India to ensure impeccable service delivery. With over 150 high-quality landscape projects to our name, we are your quintessential one-stop solution for professional landscaping needs.
Our expert team, comprising seasoned Engineers and Horticulturists, is committed to elevating the landscape industry with our focus on both Hardscape and Softscape components of landscaping. Whether tackling large-scale ventures or intimate garden designs, our craftsmanship shines through.
Four Leaf Landscape's journey has been marked by determination and a steadfast dedication to the craft. With each step, we've solidified our presence, expanding to serve multiple cities across India. Our goal is clear: to be recognized as the best landscaping company in India. Join us as we continue to sculpt the beauty of India, one landscape at a time.
No project is too big or small for Four Leaf Landscape 🌿. From grand commercial spaces to quaint home balconies, we offer quality landscaping at great prices 💰🌱.
Highlighted Landscaping Masterpieces by Four Leaf Landscape
Discover the artistry and expertise behind Four Leaf Landscape's most distinguished projects. Each creation is a testament to our commitment to excellence in landscaping design, blending innovative hardscape structures with vibrant softscapes. From the bustling streets of New Delhi to the serene gardens of private estates, our portfolio showcases a range of environments transformed into stunning oases. Witness the craftsmanship that has solidified Four Leaf Landscape as a leader in India's landscaping industry.
Taj Amer: Landscaping Splendor at Jaipur's Luxury Retreat
In the royal city of Jaipur, the Taj Amer hotel rises as a landmark of landscaping excellence. This 5-star property is adorned with verdant gardens, elegant party spaces, and soothing water features, all crafted to offer a cool oasis amidst Rajasthan's warmth.Four Leaf Landscape's expert touch has sculpted a verdant paradise that enhances the hotel's luxurious allure, making it a crown jewel in our portfolio of distinguished landscapes.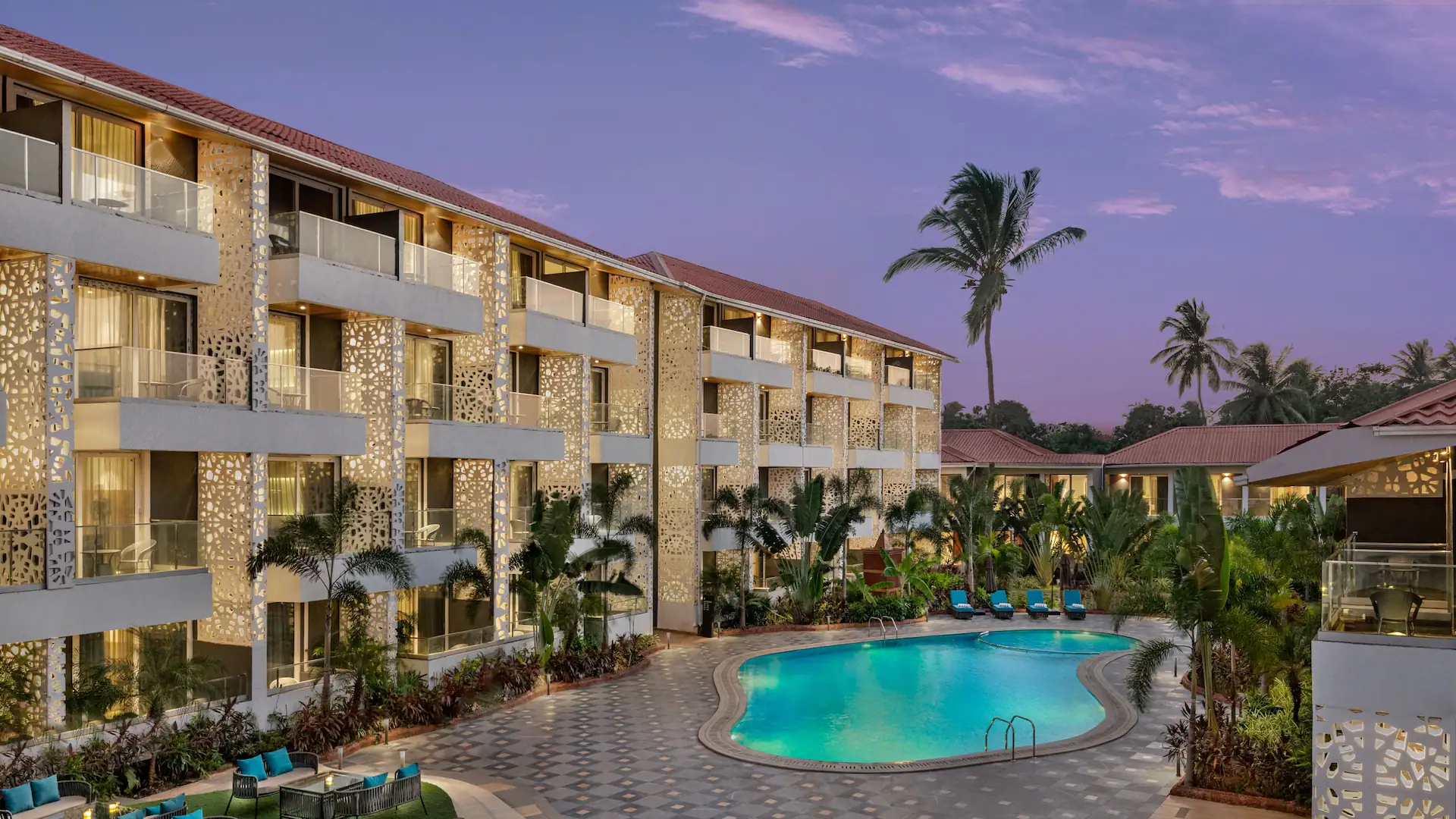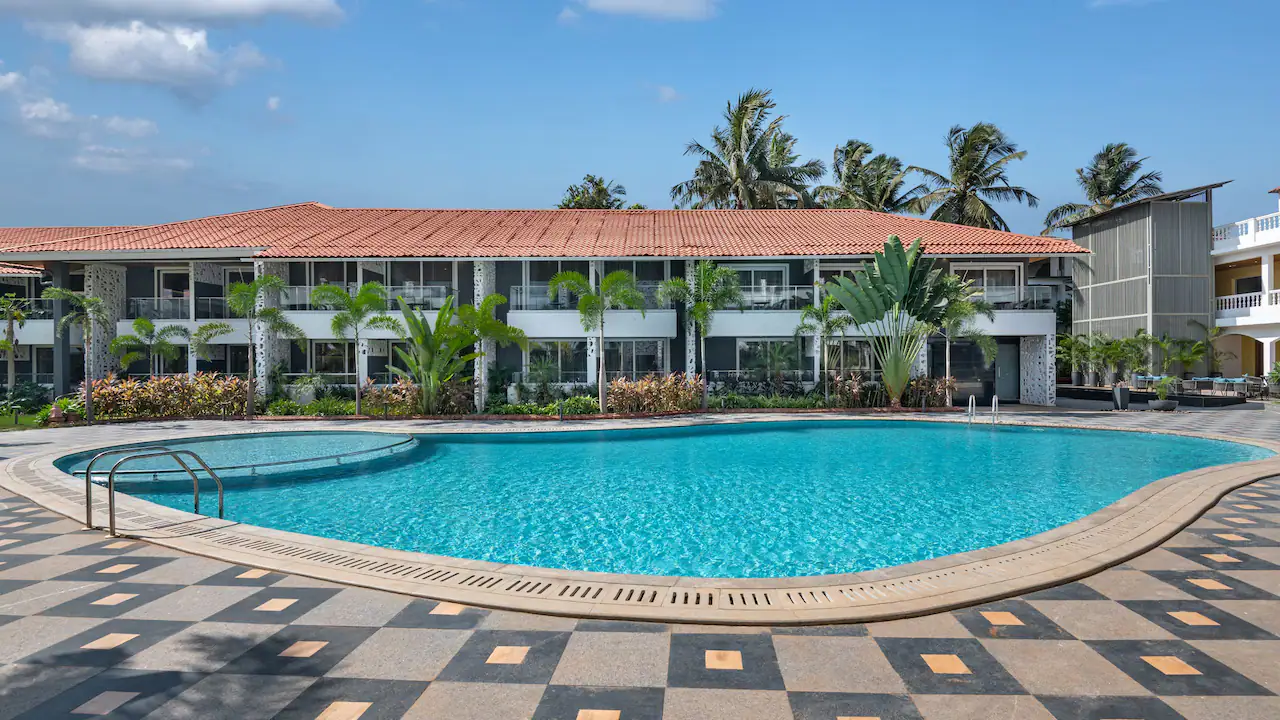 Hyatt Place Goa: Landscaped Coastal Elegance in Candolim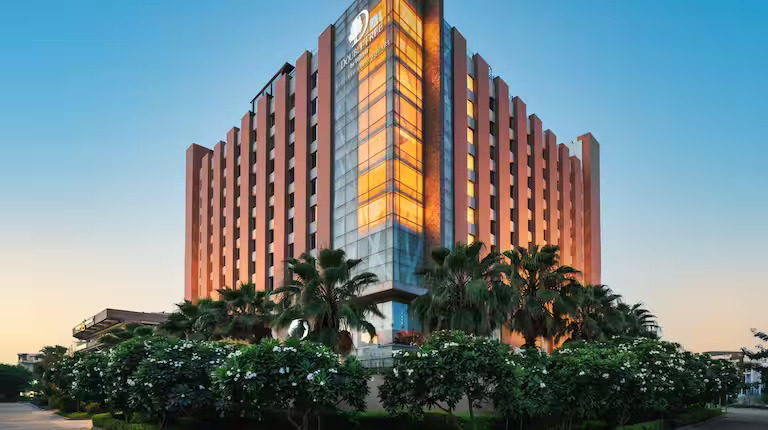 DoubleTree by Hilton Gurgaon: A Fusion of Luxury and Landscape
DoubleTree by Hilton Gurgaon stands as a testament to 5-star luxury near Baani Square. Owned by the esteemed Baani Group this chic property boasts stunning landscapes both indoors and out. Four Leaf Landscape has crafted a visual symphony of greenery, harmonizing natural elegance with the hotel's contemporary style.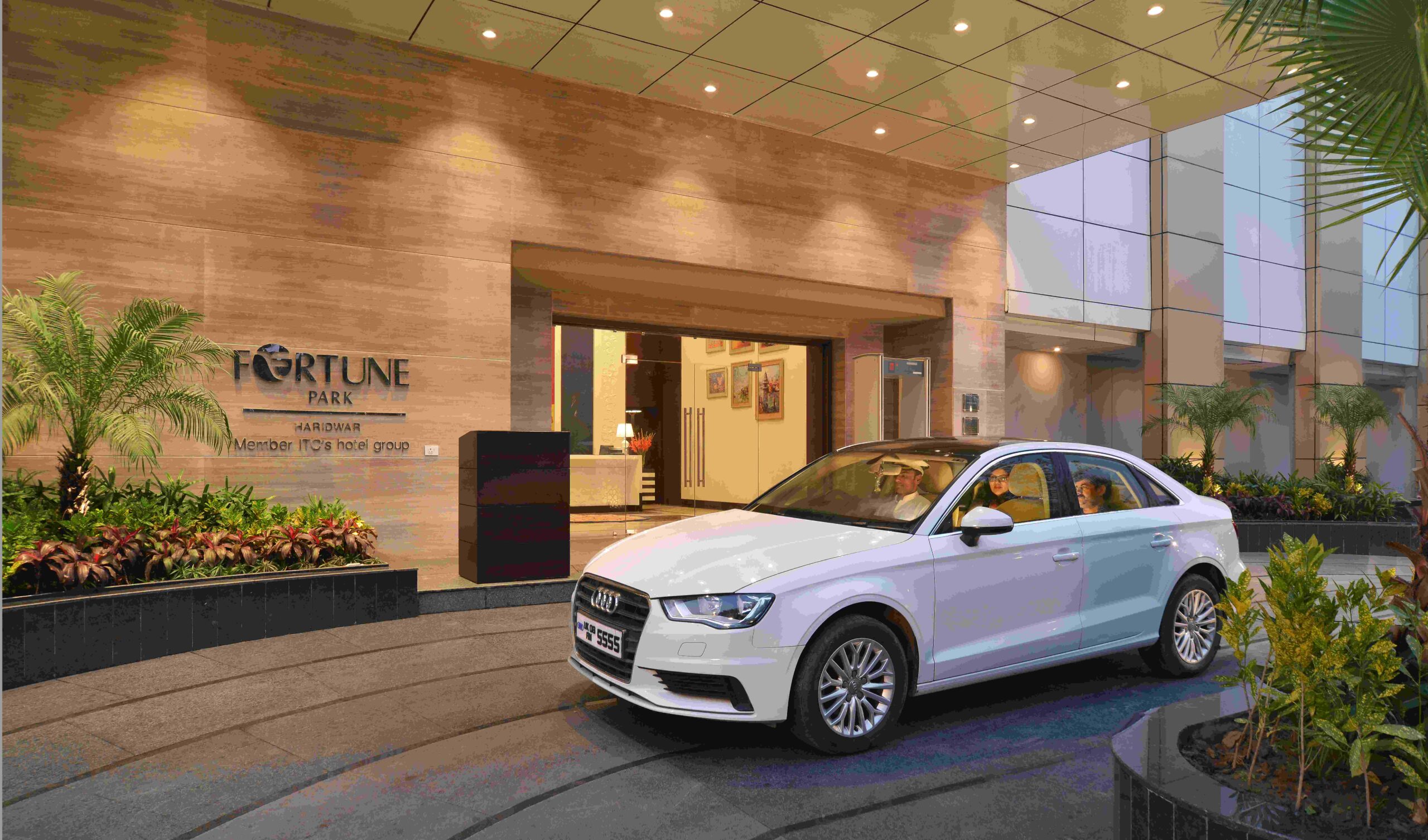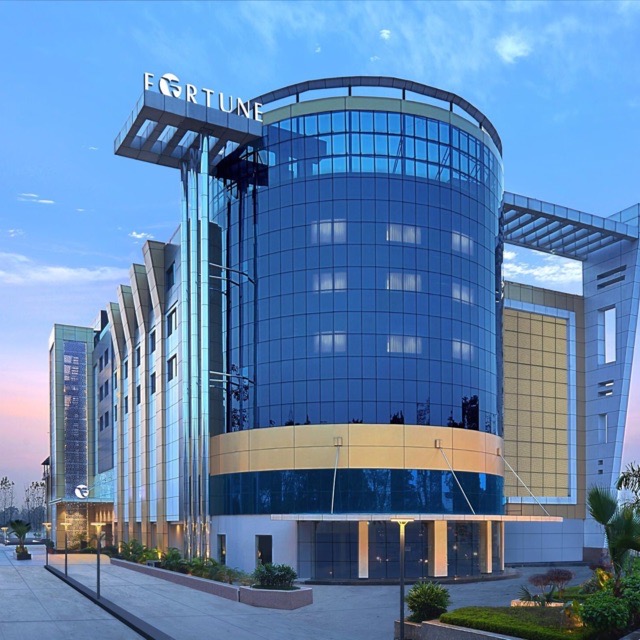 Verdant Landscaping Vistas at ITC Fortune Park by Four Leaf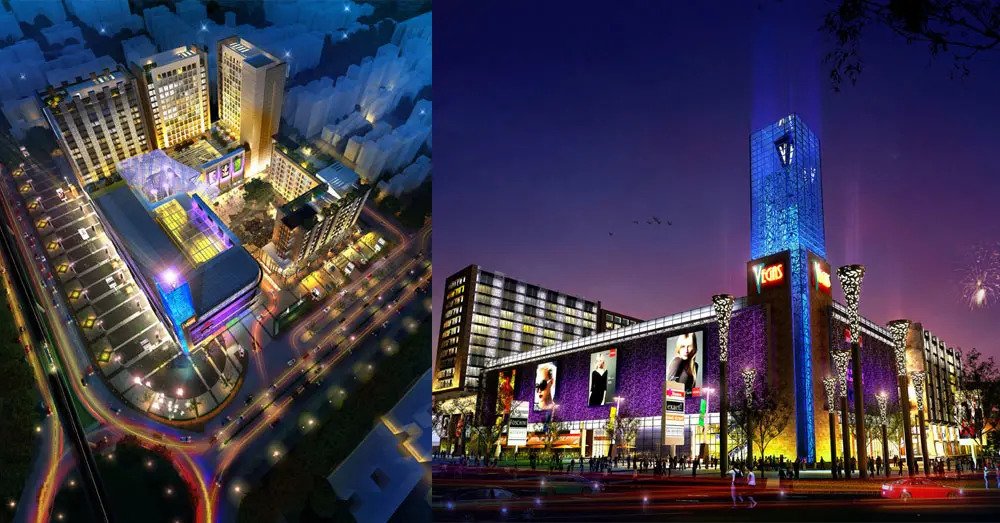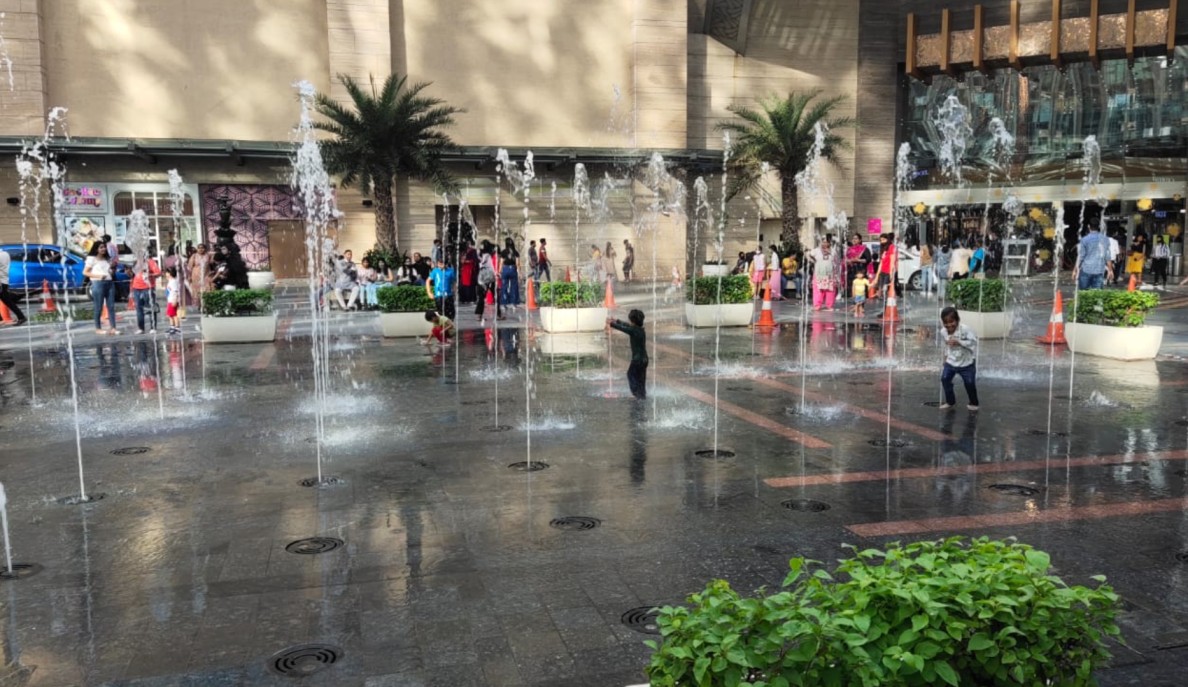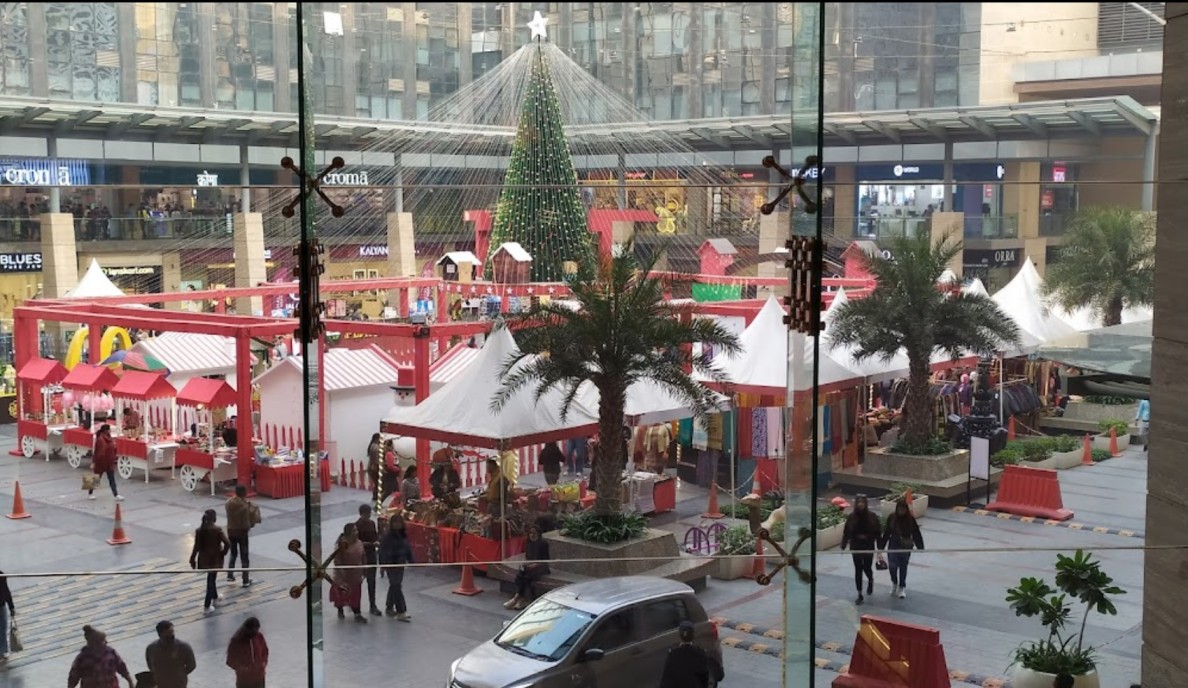 Vegas Mall Delhi: A Verdant Oasis Crafted by Four Leaf Landscape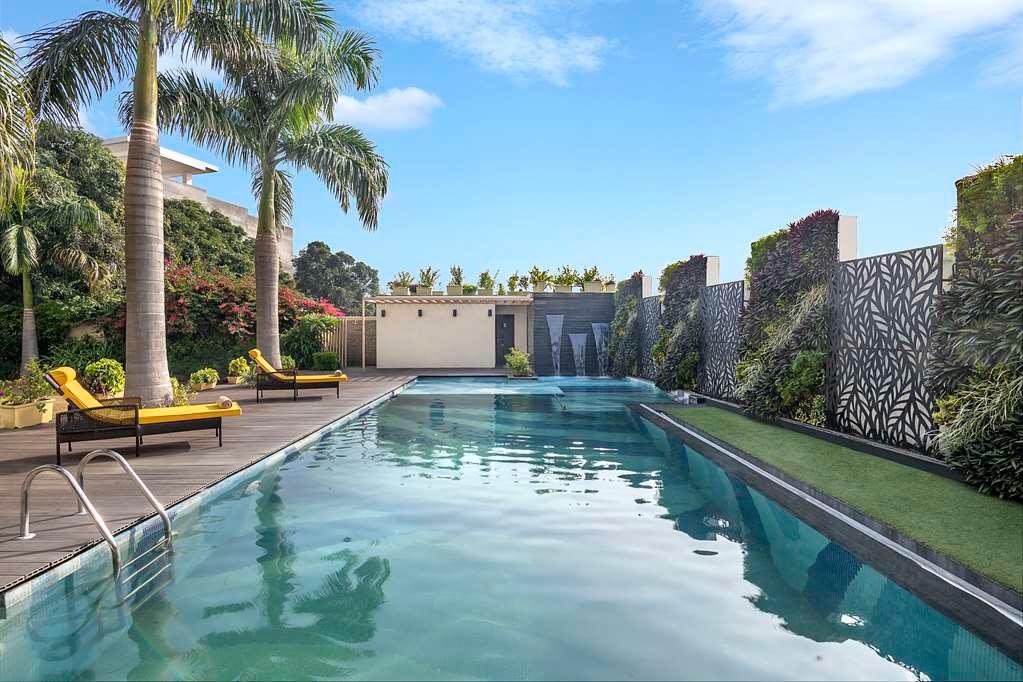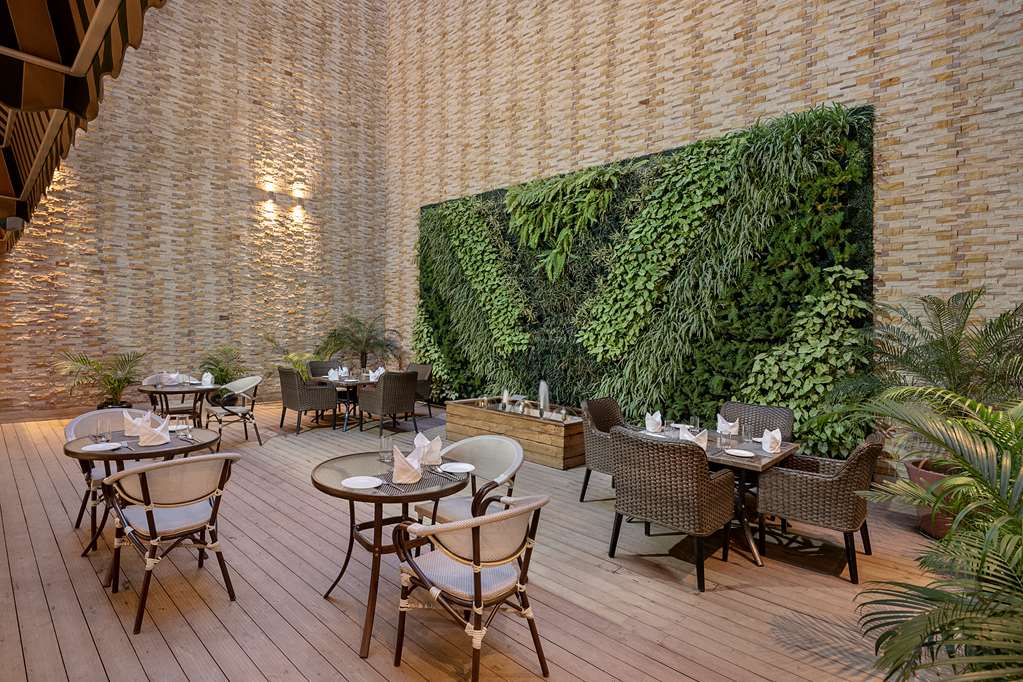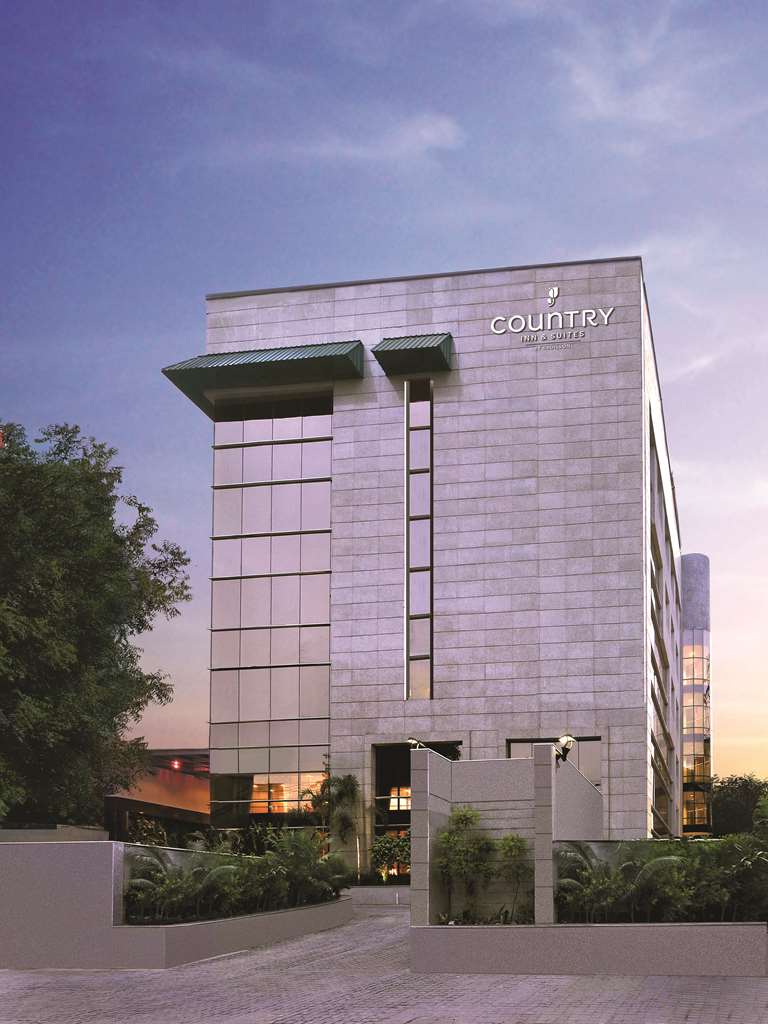 Verdant Landscapes at Country Inn & Suites: A Four Leaf Landscape Trilogy
Four Leaf Landscape has left its green fingerprint across three Country Inn & Suites properties—Gurugram Sector 12, Jammu, and Zirakpur—creating a triad of horticultural havens that redefine relaxation and comfort. Each property, a short drive from major city hubs and corporate centers, features landscaping that mirrors Four Leaf Landscape's commitment to blending business with nature's tranquility. From the serene outdoor pools nestled in lush settings, soothing spa facilities, to dining areas that open to nature's embrace, every detail is curated to provide a peaceful retreat. The versatile Tuberose meeting room and other event spaces are bordered by verdant strokes, ensuring every business seminar or wedding is enveloped in nature's lap. These properties are more than just hotels; they are landscaped sanctuaries that promise a breath of fresh air amidst the urban sprawl.
           In our landscaping for the Country Inn & Suites locations, we've crafted a seamless blend of form and function, where the greenery not only enhances the aesthetic but also contributes to the ecological balance. Our work at Gurugram Sector 12, Jammu, and Zirakpur stands as a testament to our philosophy of integrating natural landscapes within commercial spaces. Guests stepping into these hotels are greeted by a fusion of contemporary architecture and natural elegance, offering an escape where they can unwind after a day of travel or business. Each site is a unique story of landscape artistry, inviting guests to indulge in the tranquility that Four Leaf Landscape is known for.
At Four Leaf Landscape, we've carefully selected each plant and designed every garden to provide a serene atmosphere that complements the hustle and bustle of hotel life. The landscaping at each Country Inn & Suites property serves as a green sanctuary, where visitors can connect with nature while still enjoying the luxury of urban accommodations. Our projects in Gurugram Sector 12, Jammu, and Zirakpur are more than just visually appealing; they are havens of biodiversity that support local ecosystems and promote sustainability. We pride ourselves on creating spaces that not only look beautiful but also promote well-being for both our clients and the environment.
Radisson Blu Lucknow: Exquisite Lush Landscapes
Radisson Blu Lucknow, set in the city's heart, is perfect for elegant events, with Four Leaf Landscape's verdant designs. The venue features a large ballroom for 350 guests and a smaller Elegance room for 150, both with modern amenities. The Altitude rooftop bar and chic dining spaces offer sophisticated settings for social and business gatherings, all amidst Four Leaf Landscape's serene greenery.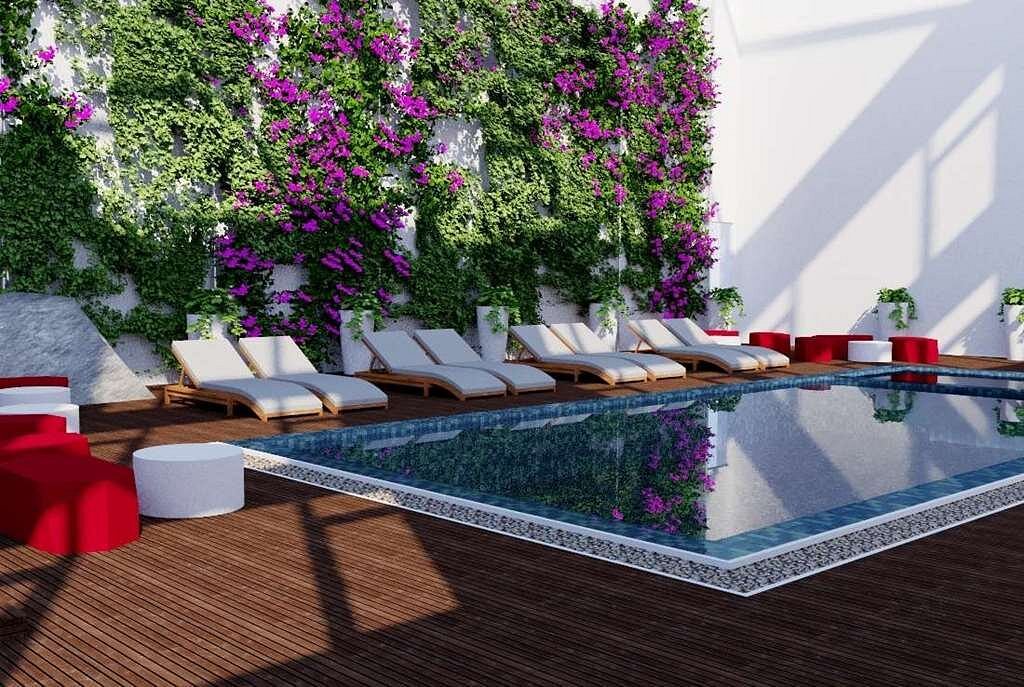 Ramada Darjeeling: Four Leaf's Mountain-Inspired Serenity
At Four Leaf Landscape, we've interlaced the enchanting mountain spirit of Darjeeling into the very essence of Ramada's boutique hotel. Our landscaping strategy embraces the region's vibrant colors and geological character, reflecting the substantial and natural beauty of the West Bengal hills. With a 60-room hotel that includes a restaurant, café, banquet, spa, and pool, we've ensured every corner, from the tessellated ceilings to the geometric patterns, resonates with the locale's organic texture—creating a lush, luxurious oasis that's both a nod to the local ambiance and a haven for global travelers​
The Landscaping Ethos of Four Leaf
Innovation at Our Core
Expect groundbreaking solutions to streamline your project's cost and timeline, delivered by our dynamic team.
Commitment to Quality
We prioritize your needs and exceed expectations with top-tier landscaping quality throughout Delhi NCR and beyond.
Punctuality in Execution
Time is of the essence, and we uphold strict timelines to ensure timely completion without compromising quality.
Creative Landscaping Visionaries
Our youthful spirit fuels creative landscaping approaches that make us stand out in the industry.
National Excellence
Our comprehensive landscaping services span across India, maintaining a standard of landscaping excellence in every locale.
Client-Centered Approach
We listen, adapt, and act to fulfill client requirements with precision, shaping spaces into landscaping works of art and life.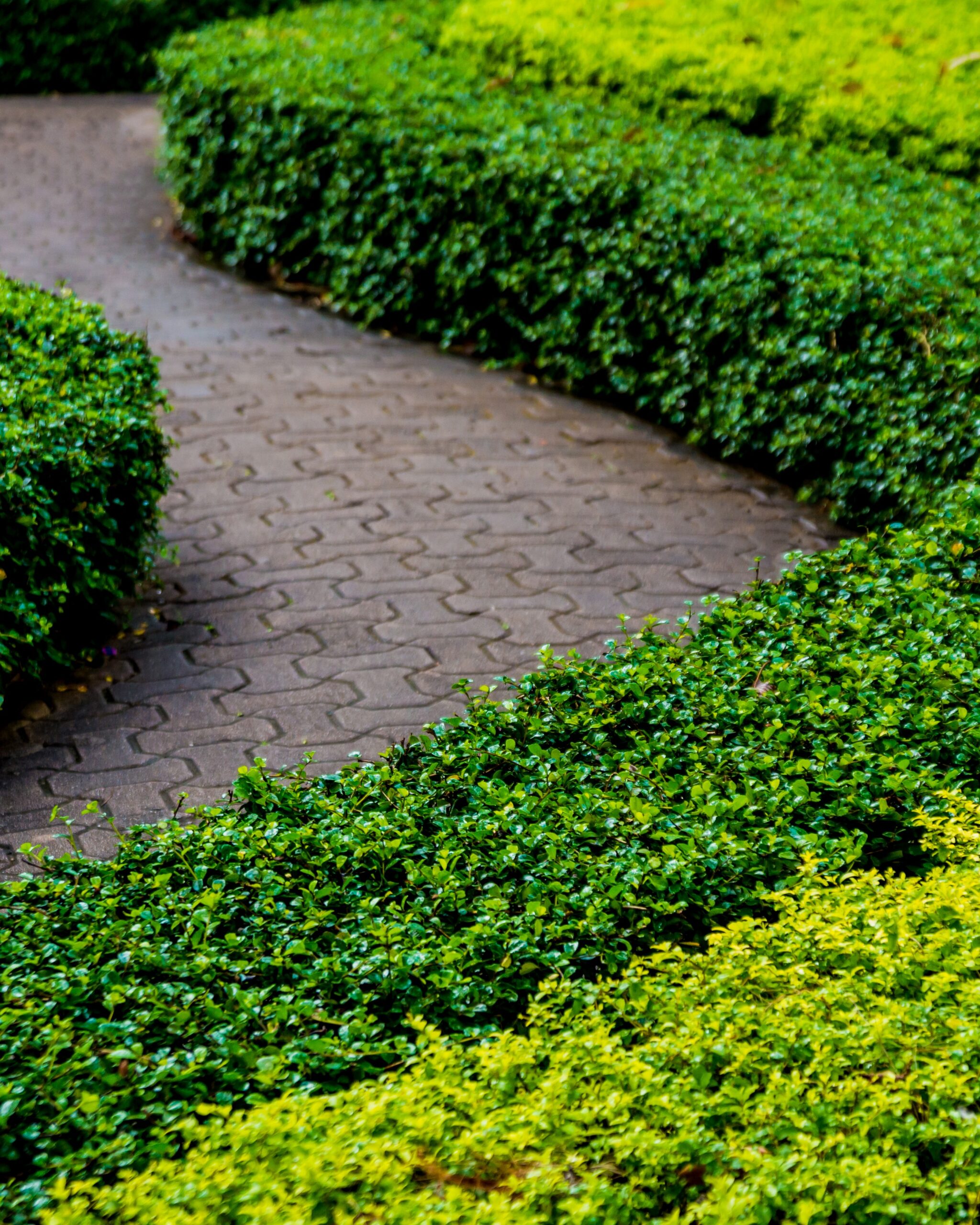 Why Choose Four Leaf Landscaping Services
Wide-Ranging Expertise
Whether it's residential landscaping or commercial outdoor spaces, our tailored solutions cater to every need.
Affordable Excellence
We provide cost-effective landscaping services without compromising on quality.
Professional Experience
Our team holds extensive experience in delivering top-tier landscaping projects.
End-to-End Services
From initial design to ongoing maintenance, we offer complete landscaping solutions.
How Four Leaf Landscaping Works ?
Discover the Four Leaf Landscaping difference—where we blend artistry with nature to create sustainable, stunning spaces. Our process is meticulous, transparent, and tailored to meet your unique landscape aspirations, from the initial blueprint to the final bloom.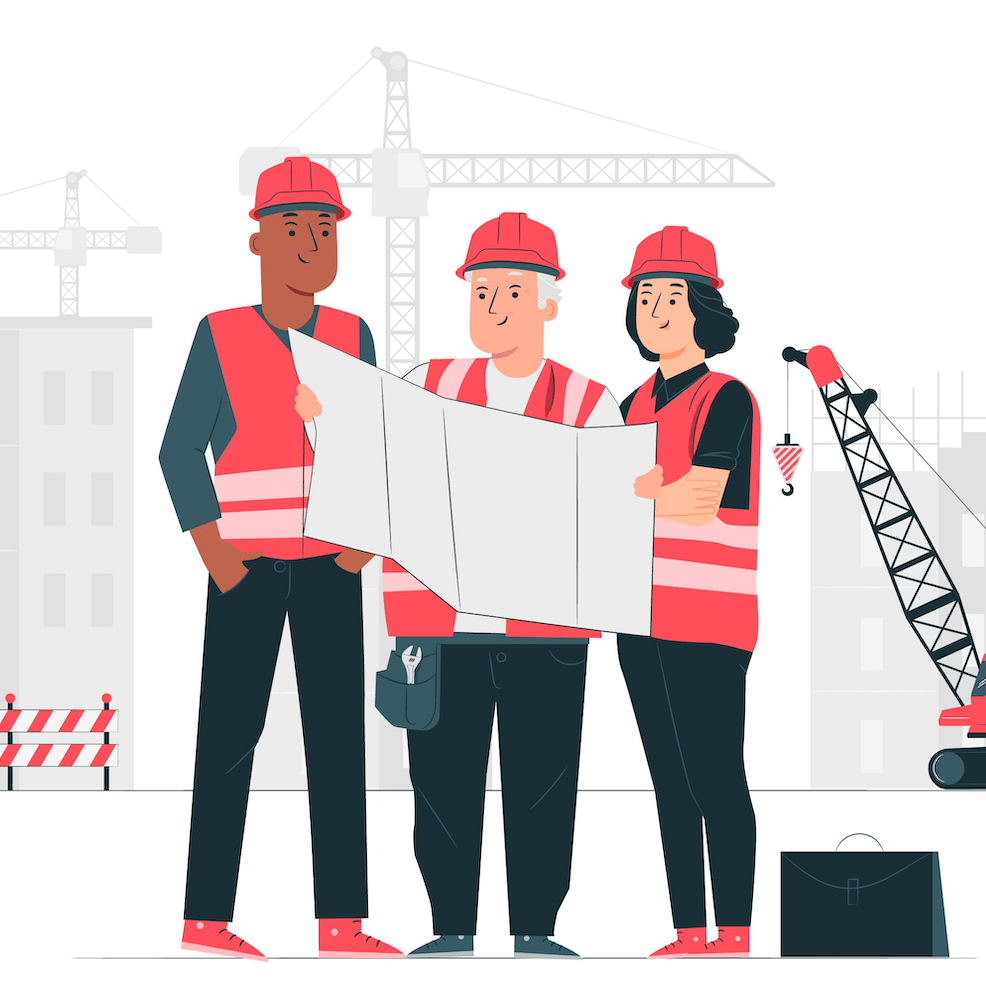 1. Site Visit
A skilled executive from our team assesses the site, capturing photos and your vision to inform our design.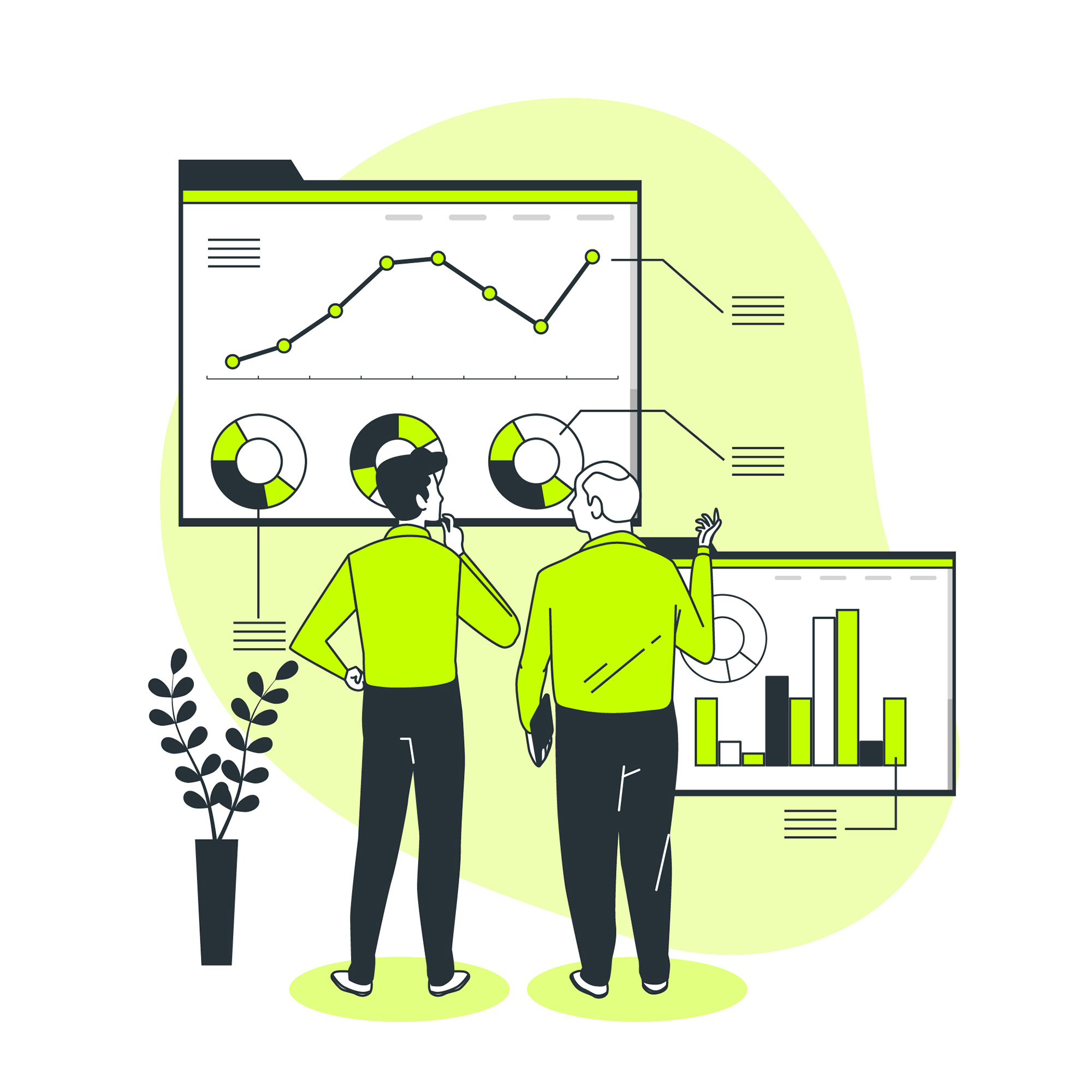 2. Evaluation
We analyze the site and your needs, crafting a tailored landscaping plan.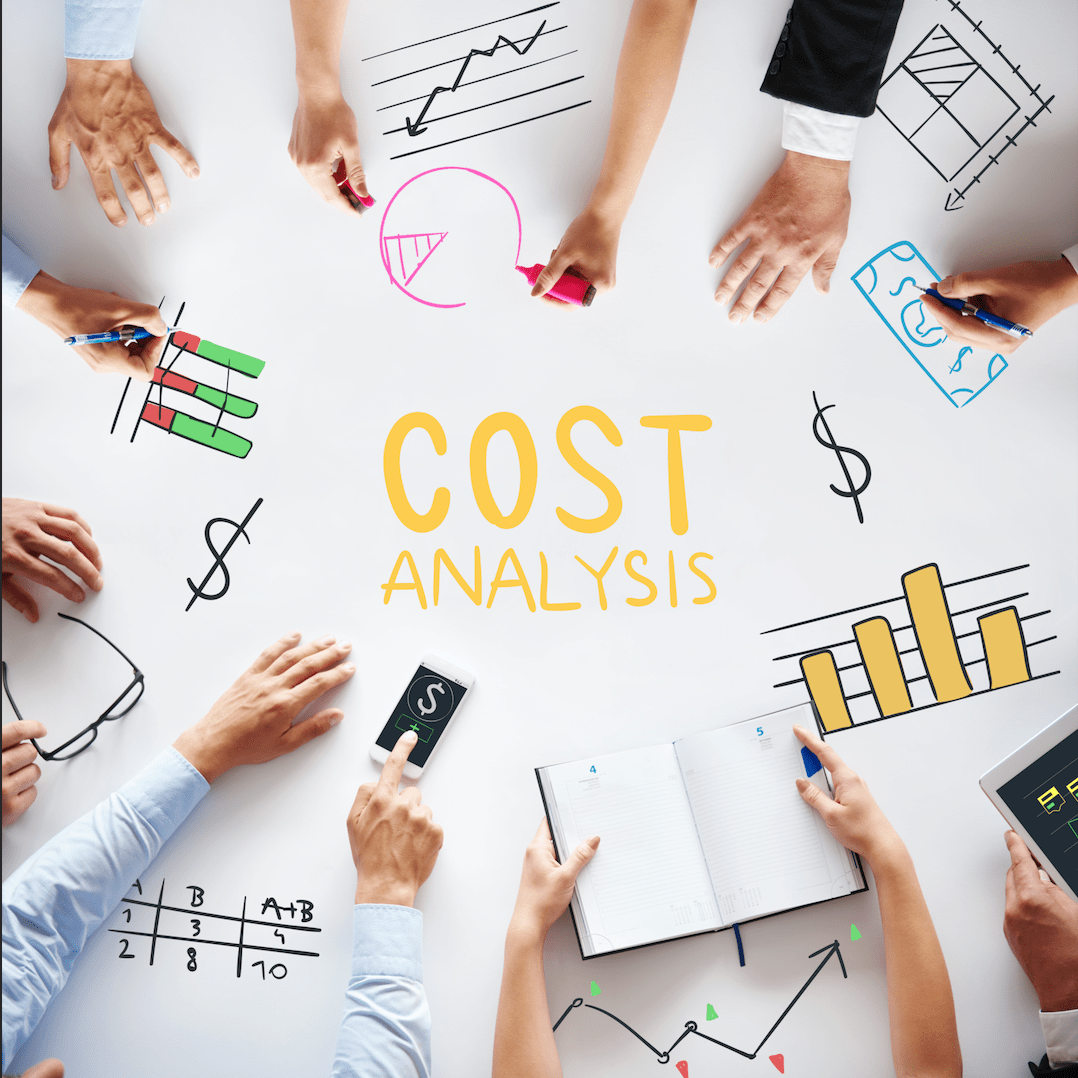 3. Proposal
We present a detailed solution, complete with costs and schedules, for your approval.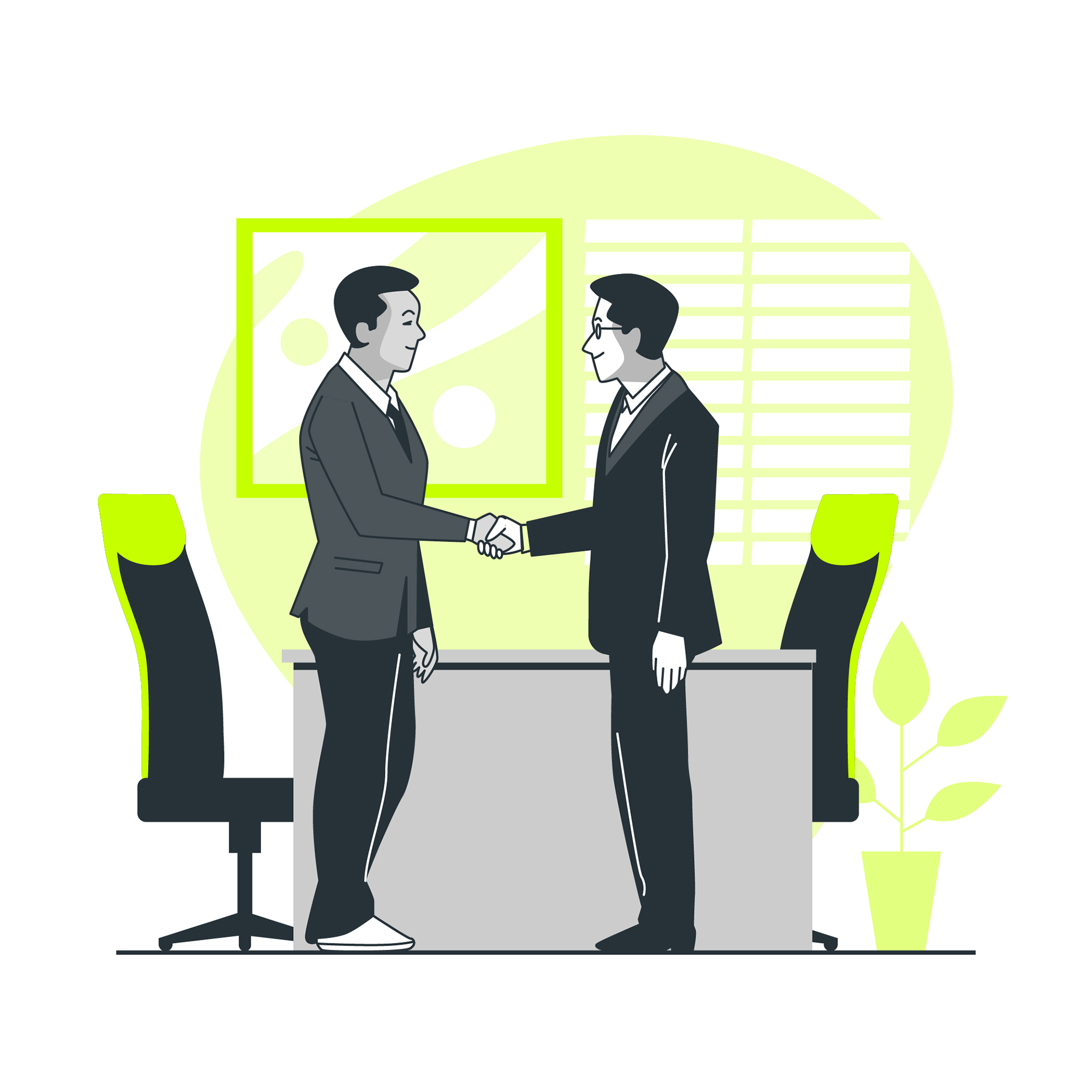 4. Agreement
A clear contract is established, ensuring all job aspects and responsibilities are defined.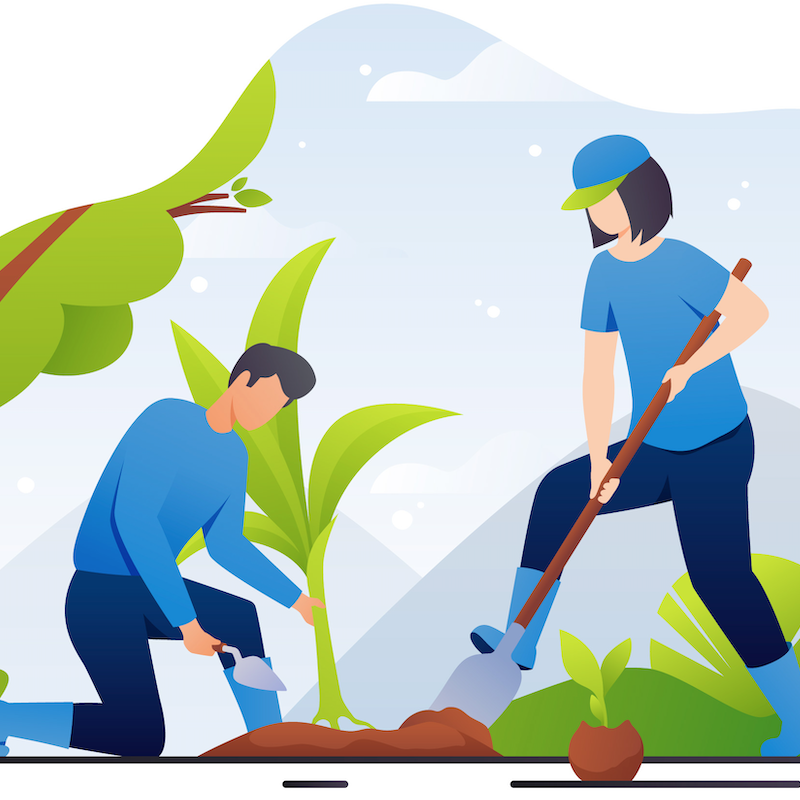 5. Development
We initiate on-site work, delivering quality landscaping within the agreed timeframe.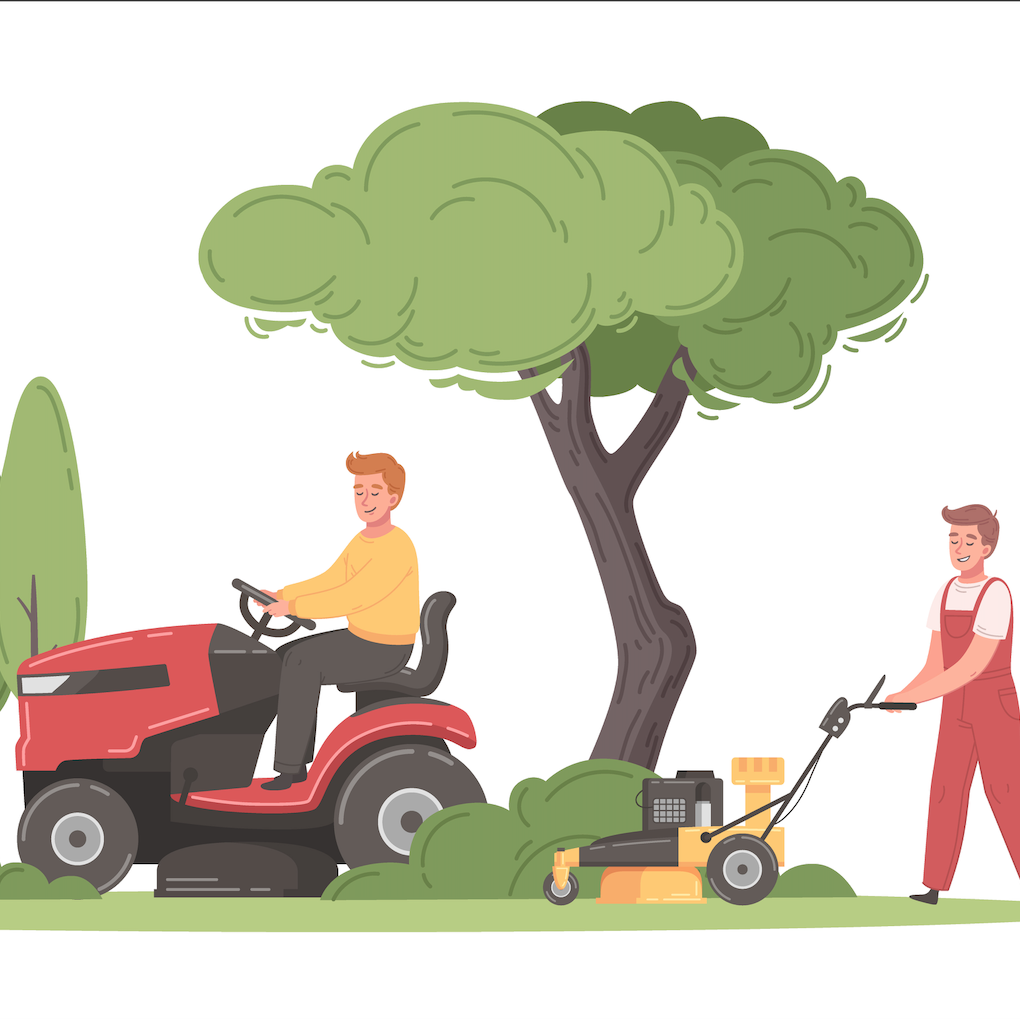 6. Maintenance
To ensure lasting beauty, we offer an annual landscape maintenance contract for ongoing care.
FREQUENTLY ASKED QUESTIONS
Uncover insights on how Four Leaf Landscape can transform your outdoor spaces, or learn how to start your very own green oasis with our expert team.
What services does Four Leaf Landscape offer?
Four Leaf Landscape specializes in a wide range of landscaping services, including residential and commercial design, garden care, hardscaping, water features, and maintenance contracts. We cater to all sizes of projects to meet our clients' unique needs.
How does the landscaping process start?
The process begins with a site visit where our experts assess your space and discuss your vision. We then evaluate the site, consider your requirements, and propose a custom landscaping solution that aligns with your preferences and budget.
Can I get an estimate for my landscaping project?
Yes, after the initial site visit and assessment, we provide a detailed proposal that includes itemized costs, project scope, and timelines to help you understand the investment required for your landscaping project.
What is included in the maintenance services?
Our maintenance services can include lawn care, plant health evaluation, pruning, pest control, irrigation system maintenance, and seasonal planting, ensuring your landscape remains in pristine condition year-round.
How are the landscaping designs customized to individual preferences?
We believe every project is unique. Our designs are tailored to reflect each client's personal style, functional needs, and the environmental conditions of the site, ensuring a unique and suitable landscape design.
Is sustainable landscaping a focus for Four Leaf Landscape?
Sustainability is at the core of our philosophy. We utilize eco-friendly materials and plants, focus on water conservation techniques, and design with the local ecosystem in mind to create sustainable and environmentally responsible landscapes.
How long does a typical landscaping project take?
The duration of a landscaping project can vary greatly depending on the size and complexity of the design. We provide a timeline with our proposal and strive to complete all projects within the stipulated timeframe.
How do I start my landscaping project with Four Leaf Landscape?
To start your project, simply contact us through our website, phone, or email to schedule an initial consultation and site visit. We'll guide you through every step from there.
Landscaping Mastery by Four Leaf Landscape: Our Comprehensive Services
Horticulture & Softscape Landscaping
We specialize in curating vibrant plant compositions and softscapes, selecting the finest specimens from across the nation to ensure a lush, verdant setting for your space.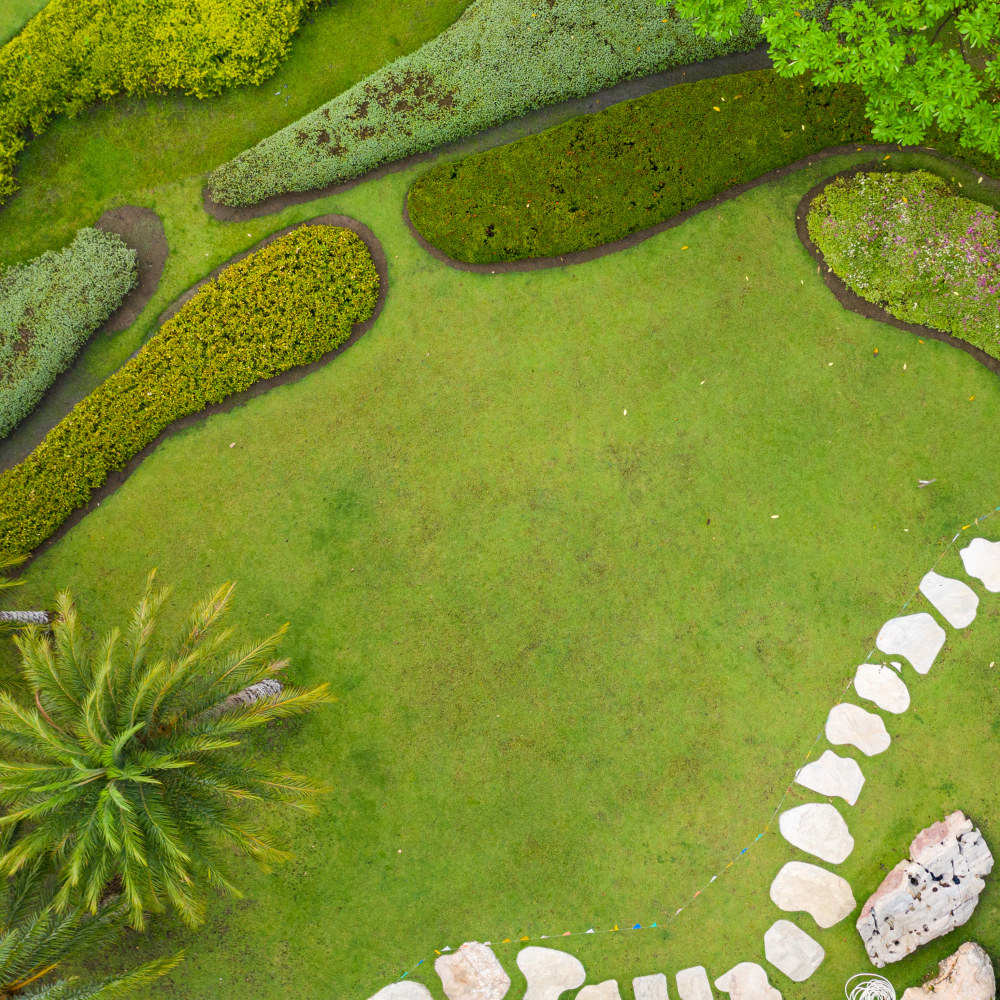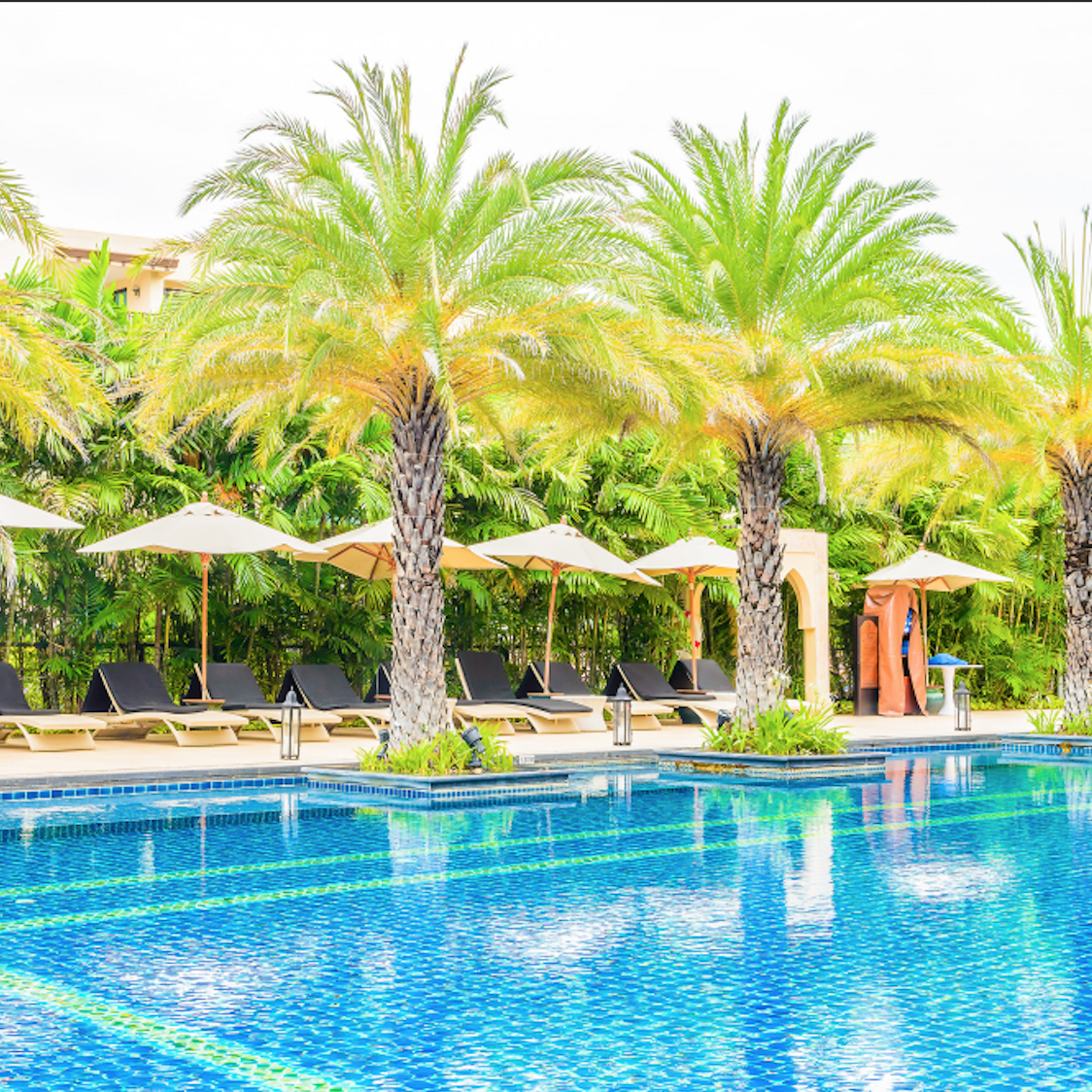 Our in-house MEP team delivers sophisticated pool installations and water features, creating aquatic landscapes that are both visually stunning and soothing.
Our skilled engineers and masons execute civil and hardscape projects with precision, building durable and aesthetically pleasing structures that endure the test of time.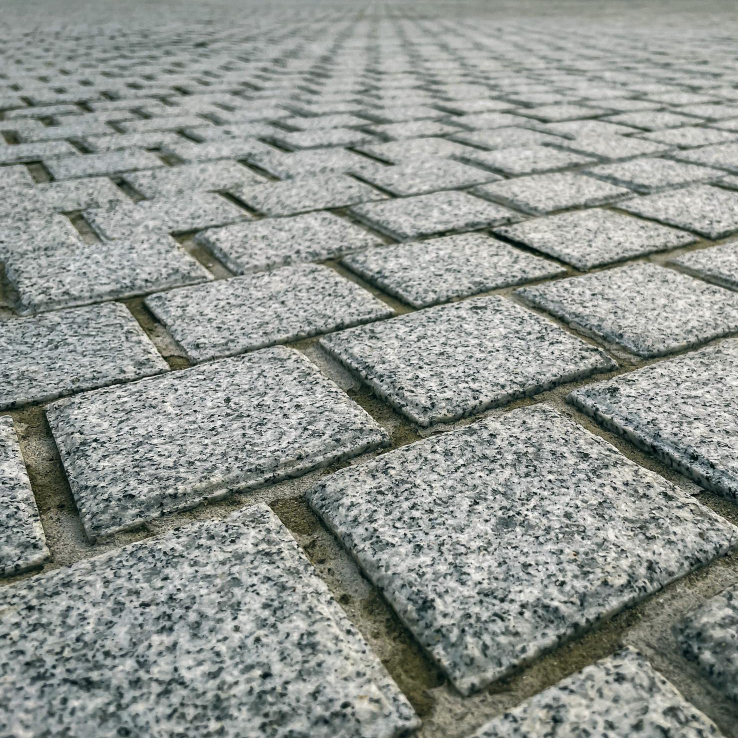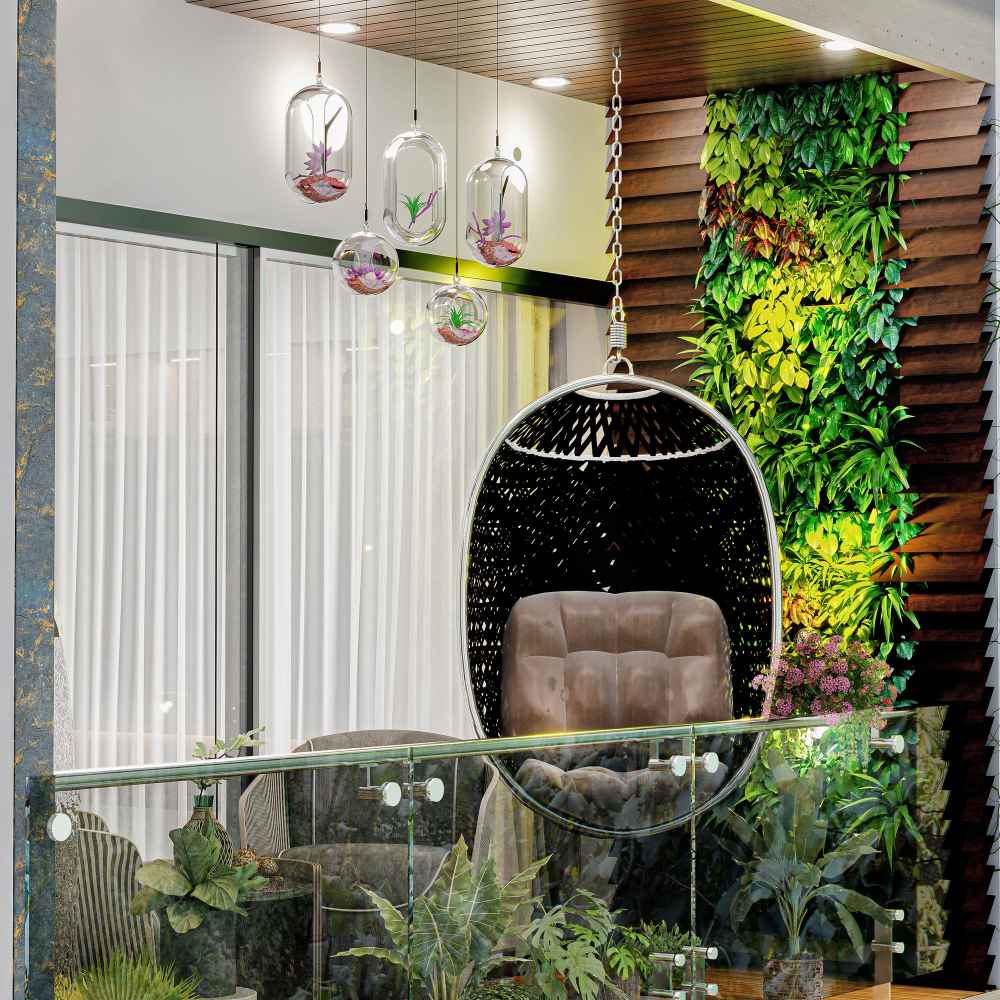 Terrace Gardens & Balcony
We transform terraces and balconies into green havens, providing urban dwellers with their own private slice of nature.
Our advanced irrigation solutions promote water efficiency and landscape health, ensuring your greenery remains lush and well-nourished.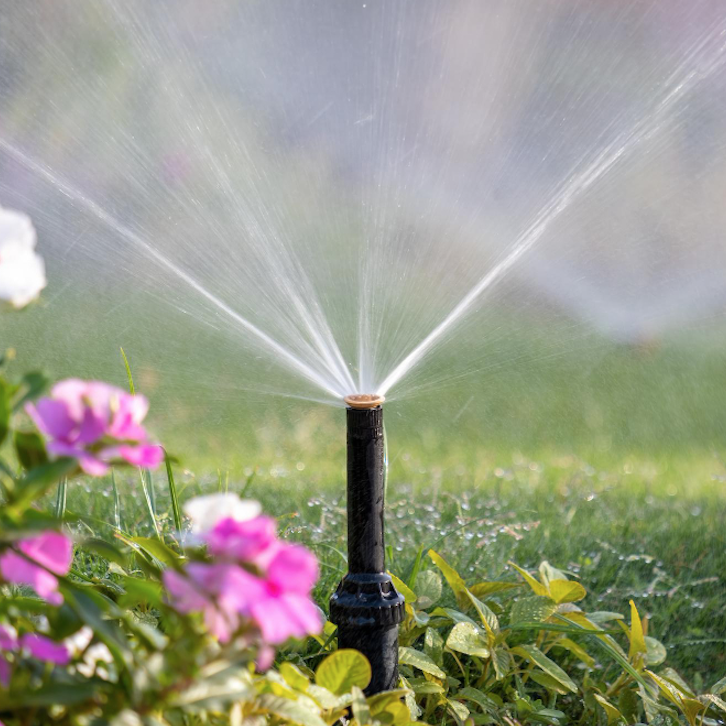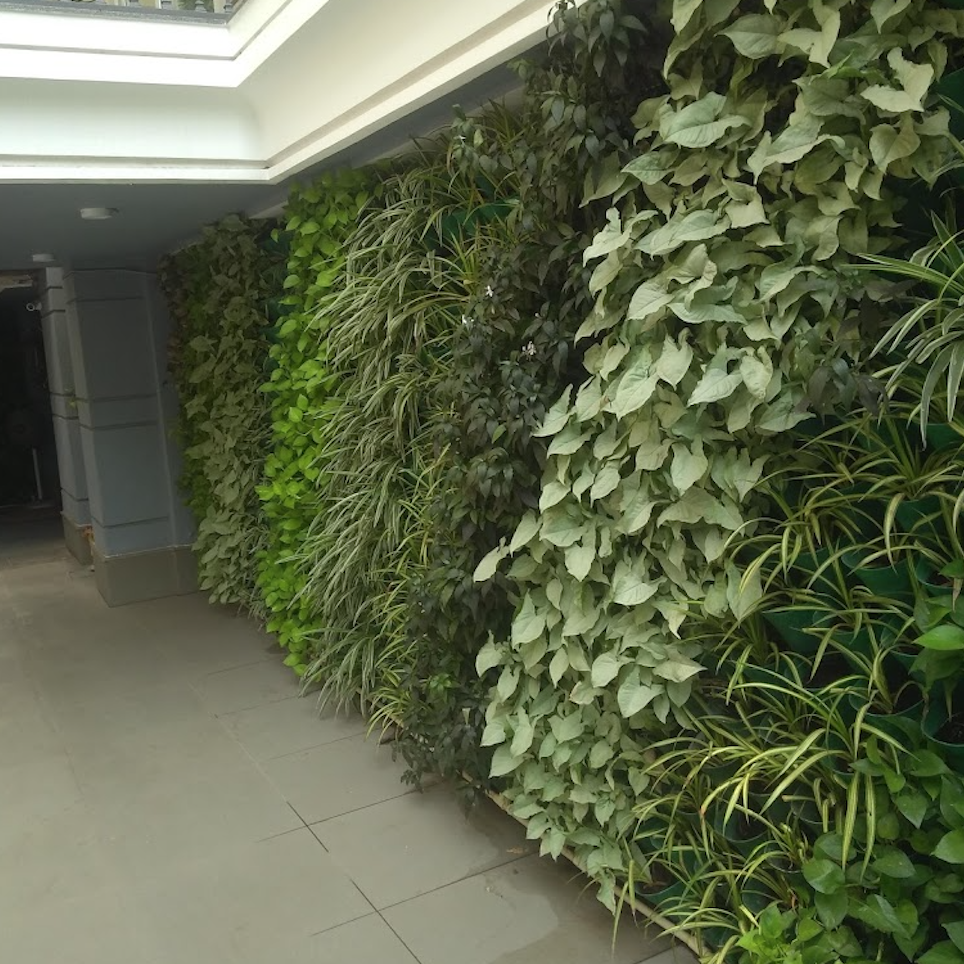 Trust in our meticulous upkeep services to maintain the pristine condition of your landscape, with a focus on preserving its beauty and vitality throughout the seasons.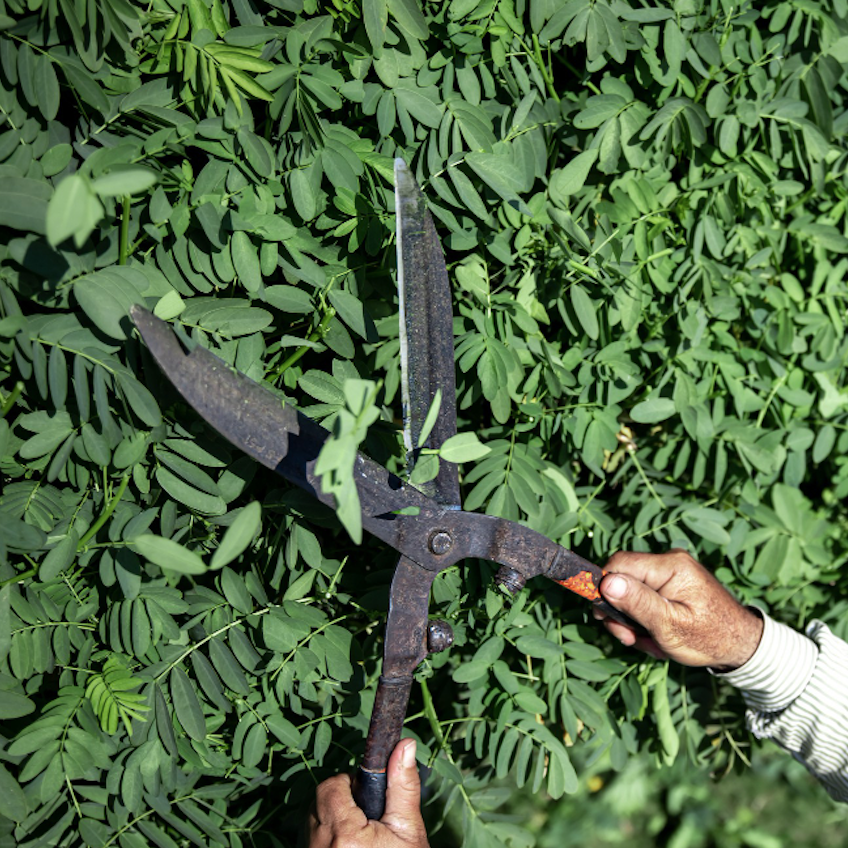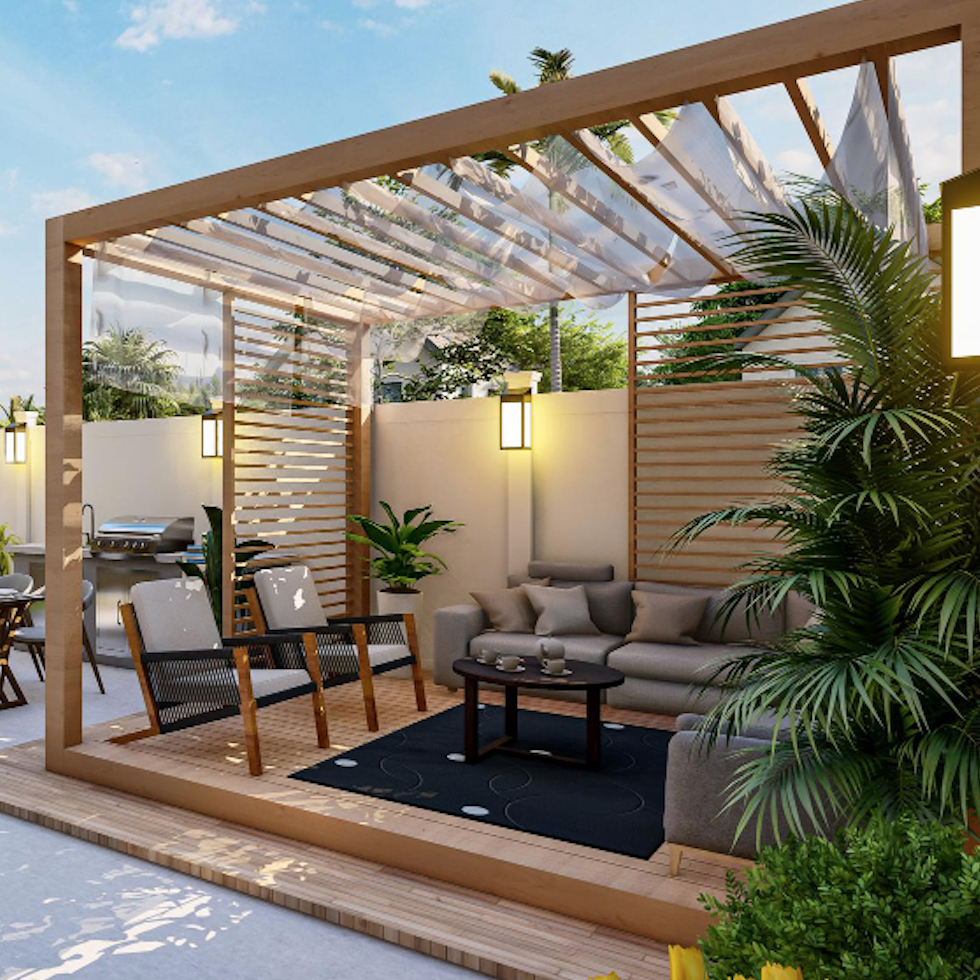 Our bespoke wooden installations provide a warm and inviting area for relaxation and entertainment, blending seamlessly with the natural landscape.
Garden & Outdoor Furniture
From wicker to polymer, our extensive furniture range is curated to bring functionality, comfort, and style to your outdoor areas.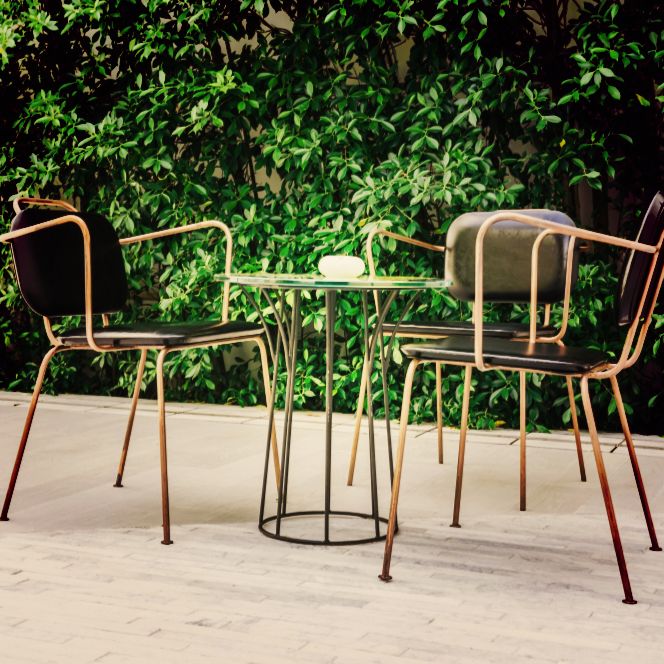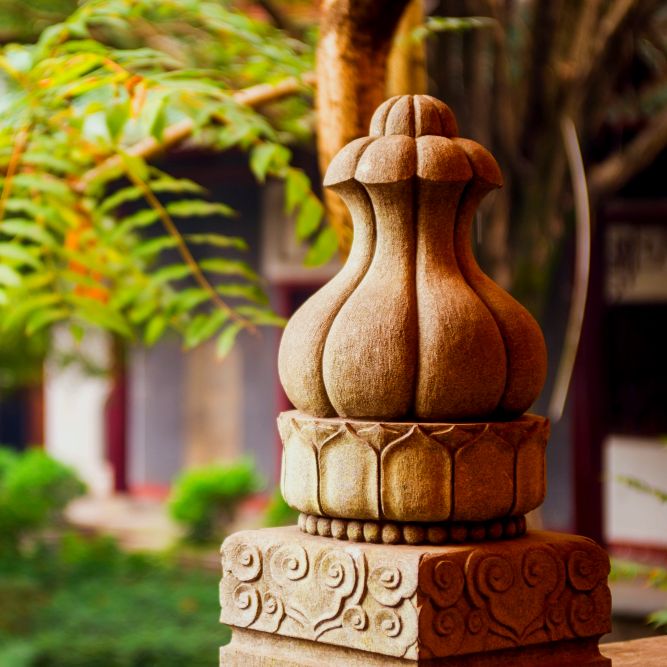 Garden Sculpture, Feature walls & Mural
Elevate the artistry of your garden with bespoke sculptures and murals, creating focal points that reflect your personal style and add character to your outdoor space.
Artificial Plants & Turf Grass
For areas where natural plants are impractical, our range of high-quality artificial options provides an evergreen solution without the upkeep.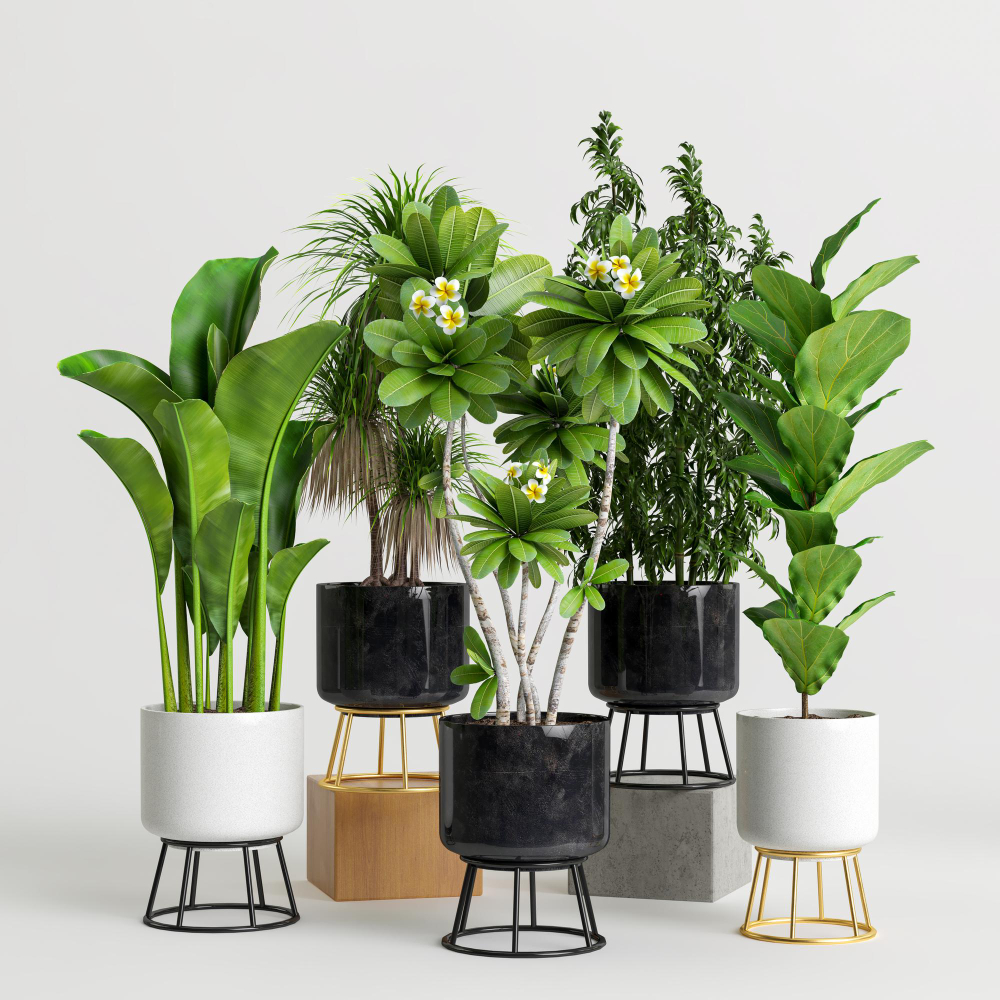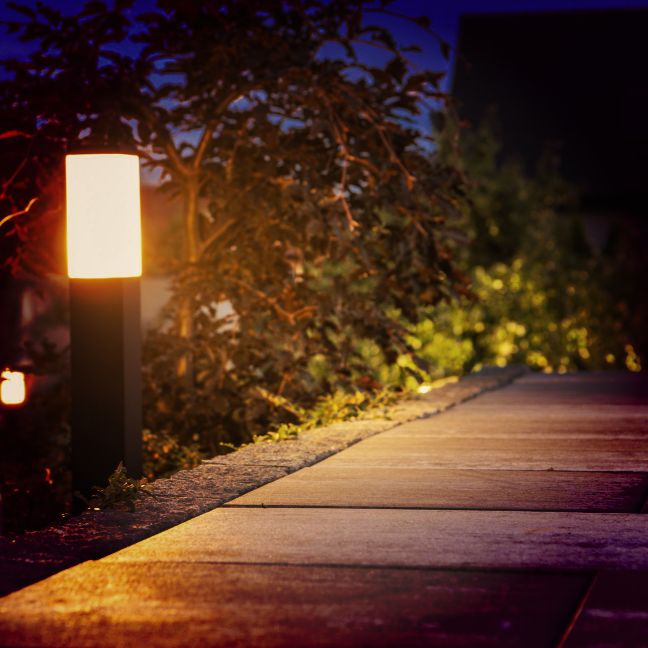 Landscape Outdoor Garden Lighting
Our premium garden lighting options set the scene for evening ambiance, enhancing the beauty of your landscape features and extending the enjoyment of your outdoor space into the night.
Contact Four Leaf Landscape
Get in touch for your landscaping needs and transform your space into a natural masterpiece. Our team is ready to bring your vision to life with expertise and care. Reach out to us to begin crafting your ideal outdoor oasis today.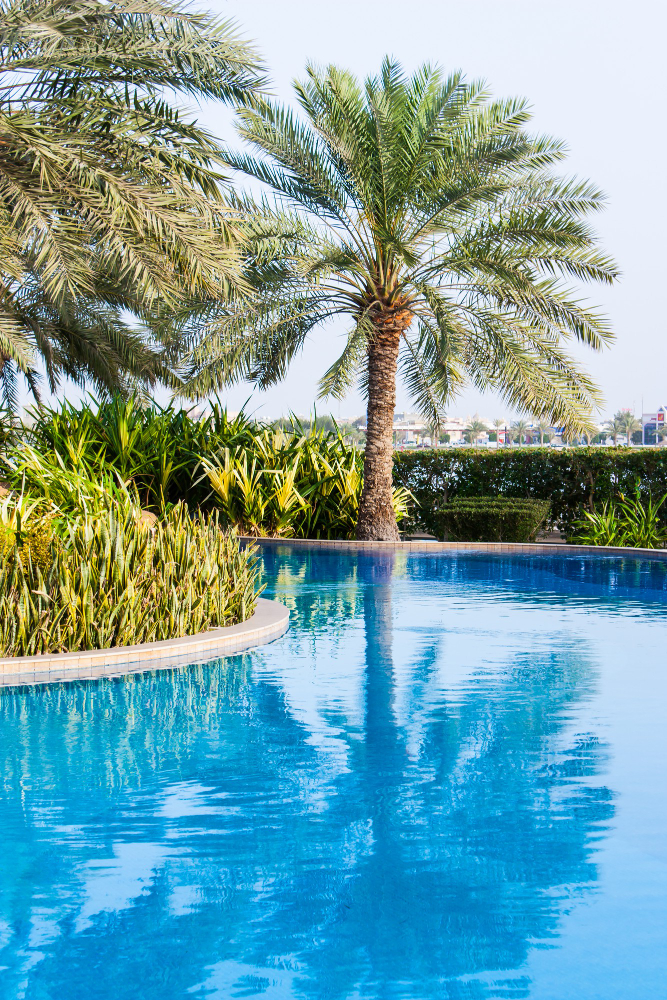 Fill in the form, and we'll be in touch ASAP to start shaping your dream landscape!